U2 perform at the Bambi Awards
Today, U2 performed in Berlin at the Bambi Awards. They were introduced by Rea Garvey and received the Bambi for Music International. Bono, in his acceptance speech, referred to the recent 25th anniversary celebrations of the fall of the Berlin Wall and reminisced about the band's time in Berlin when the Wall came down.
Before receiving the award, U2 performed "
Every Breaking Wave
". It was done in the same style as previous versions on the
promo tour
, beginning with just Bono and Edge. A string section joined them early in the song, and Adam and Larry came in halfway.
This was U2's last scheduled promo appearance in Europe. They now move on to North America for a residency on Jimmy Fallon's TV show next week. Plenty of rumours are circulating right now about a full tour next year: see
here
for the latest European rumours and
this article
for a summary of other news and speculation.
Our database listing for this concert is
here
. We have
a gallery
of pictures from U2's appearance at the Bambi Awards. Samples are below: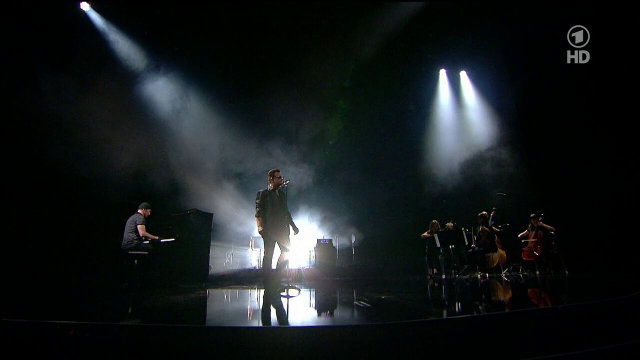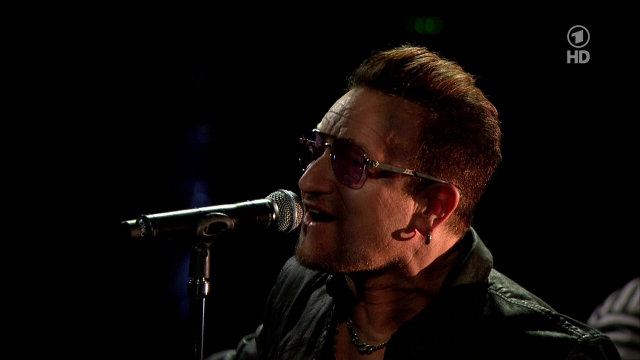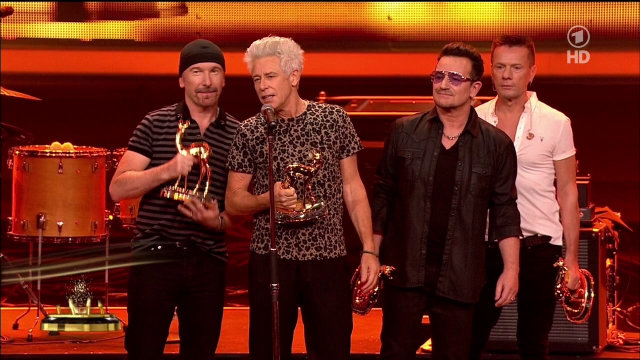 Posted on by Axver